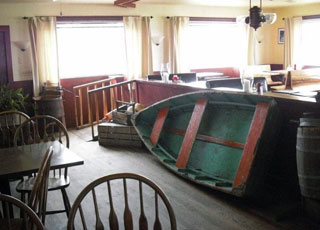 Enjoy your next group event with us!
Group Dining & Banquets
Spacious, private space for your group event
We have several options for your group functions.
Our conference room comfortably seats 16.
The lower half of our riverside dining room with fireplace can be closed off to seat 36 or more for a standing buffet/cocktail service.
The entire dining room (with some booths) can seat 80 guests comfortably, 65 with buffet.
Order from our menu or work with us on a limited menu to fit your budget.
Limited peak-season availability, with 20-percent gratuity added for parties of 6 or more.