Welcome to our Machias, Maine restaurant
Serving breakfast, lunch, and dinner 7 days a week
Dine In ~ Take Out ~ Bakery ~ Catering ~ Private Group Dining
Generations of Down East Maine families and travelers have chosen Helen's Restaurant as a favored destination for over 60 years!
Our restaurant menu has evolved to include our signature sandwiches and creative menu specials in addition to the favorite Down East fare. We buy directly from local farmers, fishermen, and specialty food aristans, including seasonal, fresh, and local ingredients in our meals whenever possible.
Specials change daily so please ask your server for today's list. Oh! And please remember to save room for dessert!
Our Menus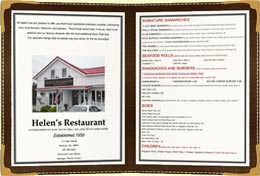 View and download our current menu selections.
Helen's Famous Pies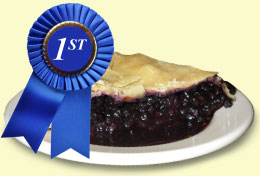 Yum! Our homemade pies have received national recognition.
Catering Services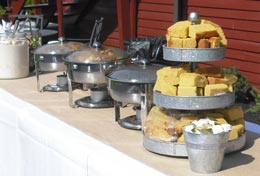 Enjoy deliciously easy event planning with our catering services.